Introduction

Advancing one's career through professional development is challenging. And the right choice of career path is critical to maximizing success. But how do you know if your current or desired career is suitable? This article will be helpful if you belong to the HR industry and want to develop your career!

What is a Human Resource (HR) Career?

A career in HR consists of diverse elements like –
Human resource management
Information technology
Hiring management
Recruiter
Financials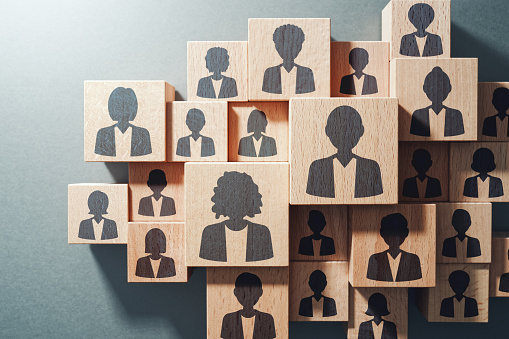 Human resources professionals work in every industry, company, and organization. The main focus of their work is to develop the people in an organization. Another aspect of an HR career is that they are connected to nearly all other departments. This means they can switch between HR and another department without much difficulty.

Let's now learn some tips for choosing the best career path in HR.
5 tips to Successfully Advance in HR Career Path
HR Specialization
There are numerous career path options in the HR field. But choosing a good specialization is equally essential. Find out what your strengths are and where you can shine. So, it is best to choose a profession that involves your strengths. For example, payroll, recruiting, engagement, leaves of absence, etc.
Management College
To become a successful HR professional, you must learn the latest trends in this field. And the best way to do that is by attending a good management college. Not only will you be exposed to the best training in HR, but it will also help you develop a good network of contacts in this field.
Work experience
The best way to understand things is by putting yourself in another person's shoes. So, to truly understand the work environment, you must gain work experience. You can do this by applying for an internship program.
Earn an Advanced Degree
To increase your knowledge in a more structured way, you must strive hard and earn an advanced degree. PGDM in HR Management is one of India's most sought-after career paths. A PGDM in HR management is a master's degree with the reputation of being among the best courses in HR Management. The advanced degree/certification helps you build a solid foundation in your career.
Career Advancement
The performance of the organization determines the success of a career. So, learning new skills and honing them is highly recommended. Some of the skills required for a successful HR career include – solid verbal and written communication skills, problem-solving skills, data analysis capabilities, and the ability to work independently.
Common Types of Careers in Human Resource
Several career options in the HR industry range from entry-level positions like recruitment executive to senior management roles like regional director. The following are the most common career paths in HR.
HR Specialist
An HR Specialist has a deeper understanding of HR and its related issues. They are often responsible for developing new strategies to improve the organization's performance. As an HR Specialist, you must plan, implement, and evaluate human resource strategies.
Hires Executive
The Hires Executive is a person who manages the recruitment process of an organization and also ensures that the right employees are being given the right job opportunities.
HR Assistants
If you are interested in HR, an HR assistant role would be the perfect fit for you. This role involves providing support to HR executives by performing routine tasks.
Conclusion
So, these are the 5 tips that will help you choose the best career path in HR. The decision to pick your desired career can be a daunting task. But with proper guidance, you can do it perfectly. So, follow these tips and ensure that you are on the right track toward a successful future in the HR industry!
Read More:- Importance of Brain Gym Exercises in School